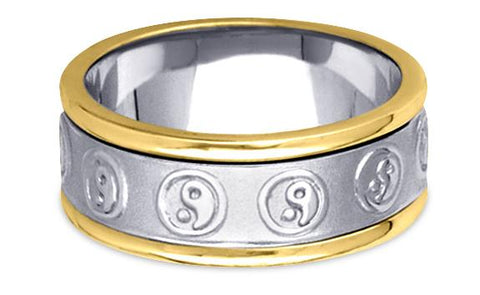 Handmade 14K Wedding Band 14HM4-W
Featuring the ying-yang symbol, this hand made wedding band is a beautiful way for couples to carry with them the spirit of harmony, interconnectedness, and balance. You can get this wedding band with a white center band or a yellow center band, and choose either 14K or 18K gold. We also offer all our hand-made bands in platinum.
Like all of the items we carry, this hand made ring is made with the best materials and craftsmanship, in the US.
---
We Also Recommend